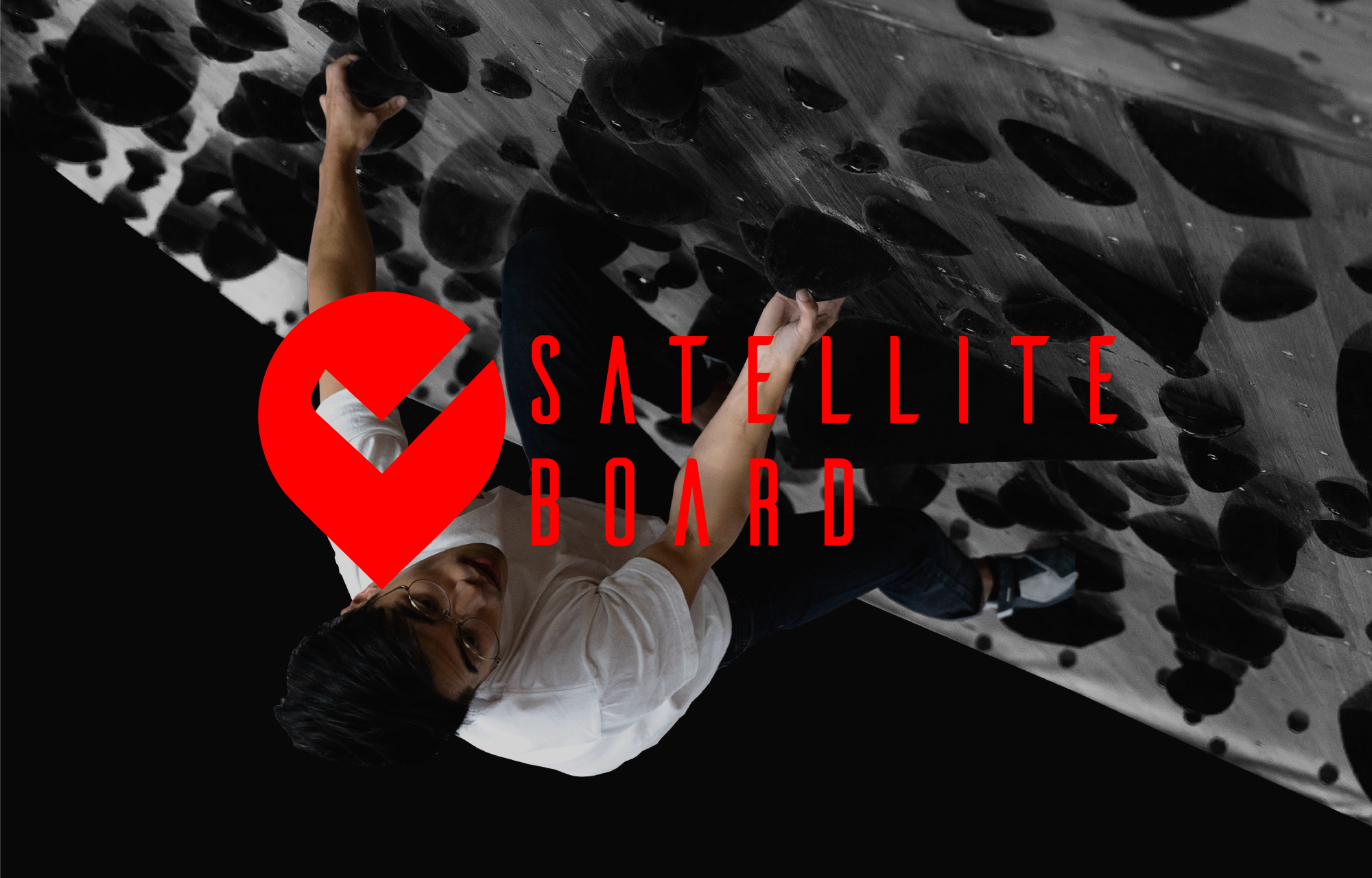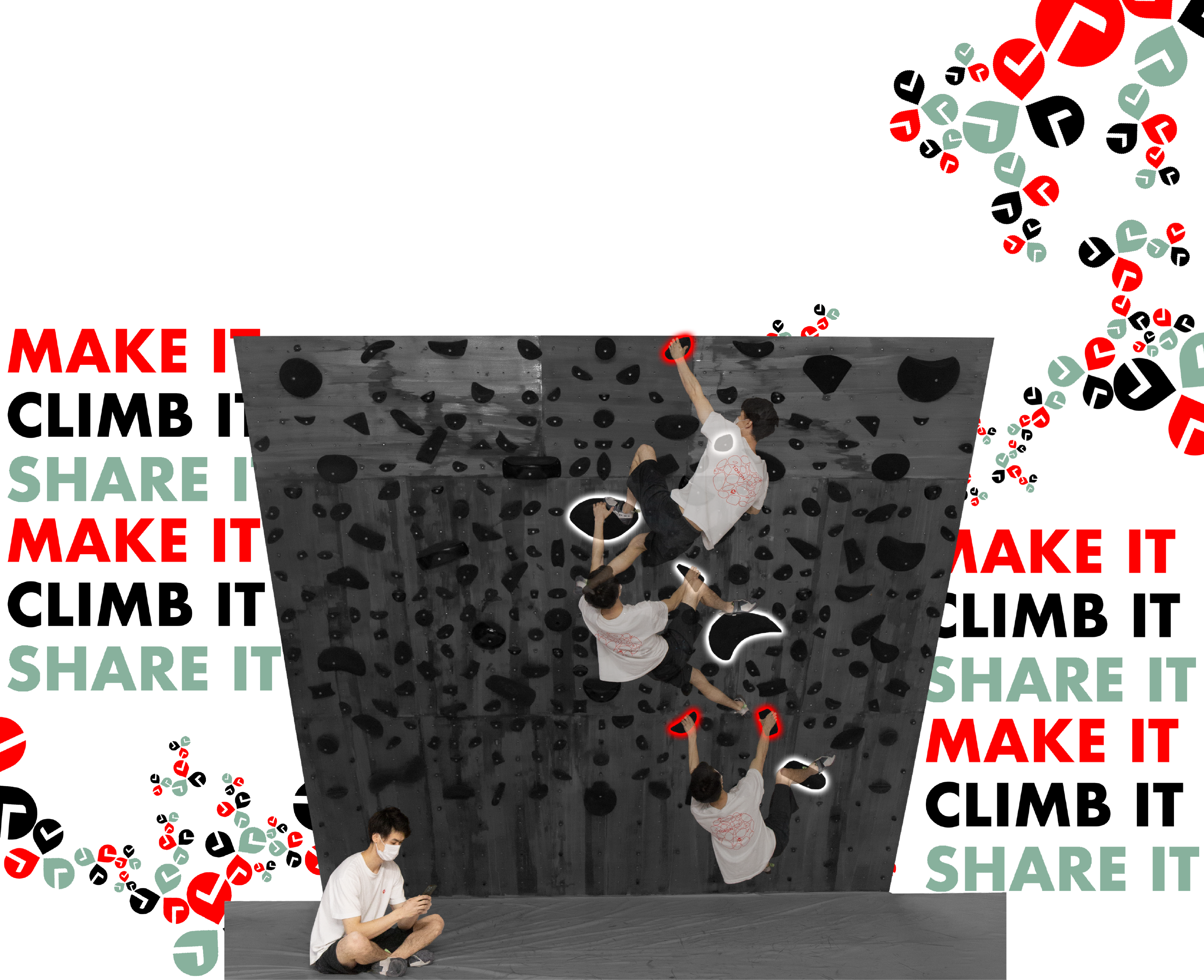 REDEFINING THE IMAGE
Holds big and small, this board is unlike any other on the market. With such a large variation of holds any weakness can be worked on and any strength can be further sharpened. This training board is here to stay and redefine the very image of all system boards.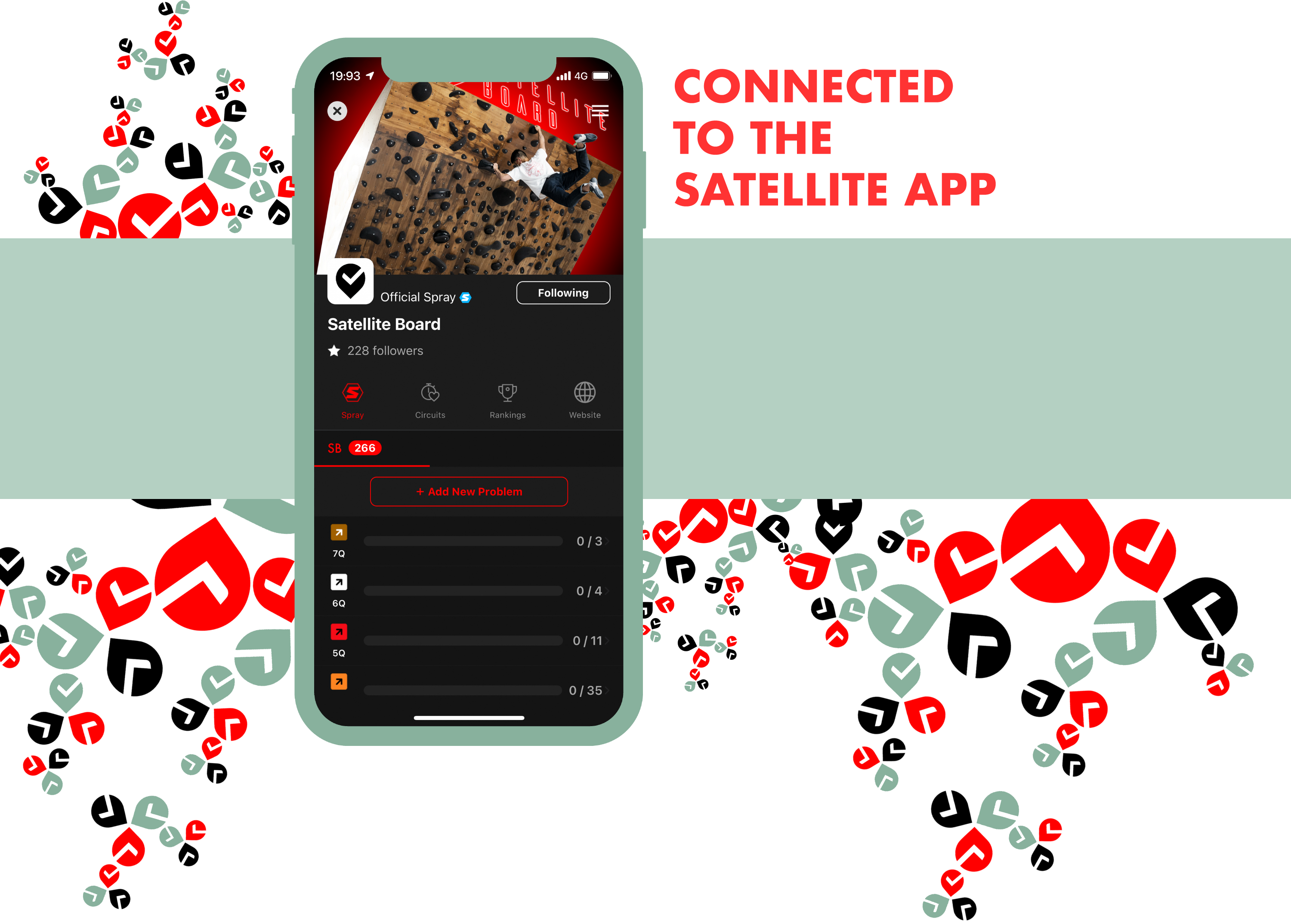 Problems are constantly being created and added to the Satellite App for any user to view.

With 304 holds at a user's disposal there is over a trillion combinations that can be thought of. The problem making process will forever be endless!

Will you become the KING of the Satellite Board?
BOARD SPECIFICATIONS
---
HOLDS USED
| | | | |
| --- | --- | --- | --- |
| SNT Series | # of Holds: | Logo Jug | # of Holds: |
| Ghost Crimp | 10 | Logo Jug | 1 |
| Shaky Hand | 5 | Diamond | |
| TOW | 4 | Diamond Jug XL | 2 |
| Loop Jug | 15 | Diamond L1 | 3 |
| Benkei Donkey | 1 | Diamond M1 | 5 |
| Fake | 10 | Diamond S1 | 10 |
| Moon Debris | 5 | Toron | |
| OTR Katty Pinch | 10 | Deca Toron 3 | 1 |
| OTR Cutie Hearts | 4 | Toron XL1 | 3 |
| Shallow Haunch | 6 | Toron Pinch L | 5 |
| SSS | 2 | Apollo | |
| Big Daddy | 1 | Apollo XXL2 | 1 |
| Rudra | 2 | Camaboco | |
| BLT | 2 | Decamoboco | 4 |
| Pintea Pinch | 10 | Camaboco S1 | 21 |
| Jaggy Jug | 5 | Round | |
| PP FDP | 2 | Ball Ball | 3 |
| Scrimper | 5 | Super Round Jug | 5 |
| PP Joker | 11 | Round Jug L1 | 11 |
| PP Pinch | 2 | Round Jug M1 | 10 |
| Sliders | 3 | Bolka | |
| PP Ball | 3 | Bolka S1 | 15(x2) |
| Guppy Crimp | 6 | Shark | |
| PP Flipper | 5 | Shark Jug M1 | 5 |
| Monoka | | Footpack | |
| Monoka 1 | 4 | Perfect Footpack 1 | 50 |
| | | Total:  304 | |